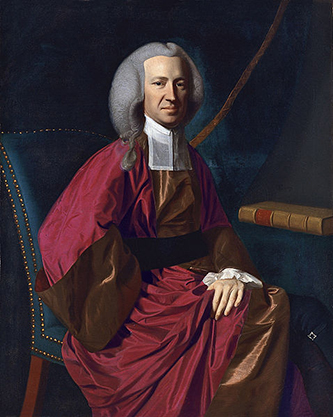 On Thursday, 12 January, the
Newport Historical Society
will host Abby Chandler speaking on
"The Life and Times of Martin Howard."
Howard
was the rare
Loyalist
who before the Revolutionary War managed to tick off his Whig neighbors in
two
separate colonies. The event description says:
During this lecture, Dr. Chandler will explore Martin Howard's life from his time in Newport, when he inhabited the Newport Historical Society's Wanton-Lyman-Hazard House in the mid-eighteenth century, to his time in North Carolina where he served as the colony's Chief Justice and his final years in London.

She will share how his political position placed him in firm opposition to many Newport residents during the 1765 Stamp Act crisis, how this led to his decision to flee his Rhode Island home after his house was attacked, his figure was hung in effigy and publicly burned.
Chandler is a professor of early American history at the University of Massachusetts Lowell, researching a book on political unrest in British North America during the 1760s. She is already the author of
Law and Sexual Misconduct in New England, 1650-1750: Steering Toward England
.
This program will take place at the Newport Historical Society Resource Center at 82 Touro Street, starting at 5:30 P.M. Admission is $1 for members, $5 for others. Reserve a seat online at
NewportHistory.org
or call 401-841-8770.