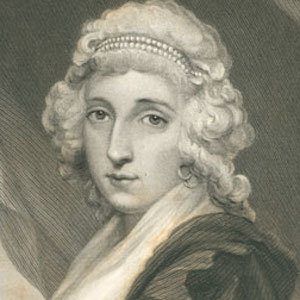 On Tuesday, 3 October, the Thomas Crane Public Library in
Quincy
will host a panel discussion on
"Abigail Adams Smith and the Evolution of the Treatment of Breast Cancer from Colonial America to Today."
Historical background for the event:
Abigail and John Adams's daughter Abigail ("Nabby") Adams Smith, born in Braintree (now Quincy) in 1765, was diagnosed with breast cancer in 1810, undergoing a radical mastectomy in 1811. Despite the surgery, cancer spread throughout her body, causing her death at age 48 in 1813. Abigail Adams expressed her grief at the loss of her daughter with the words, "The wound which has lacerated my Bosom cannot be healed."
The surgeon who performed the operation was
Dr. John Warren
, whose older brother
Joseph
had been the Adams family's physician before the war.
Smith's case and modern treatment of her condition will be discussed by experts in medicine and the history of medicine:
David Jones, M.D., Ph.D., the A. Bernard Ackerman Professor of the Culture of Medicine at Harvard University.
Suniti Nimbkar, M.D., FACS, medical director of the Breast Care Center at South Shore Hospital.
This event has been organized by the Abigail Adams Historical Society, stewards of the birthplace of the second First Lady, in partnership with South Shore Hospital's Breast Care Center and the Thomas Crane Public Library.
The discussion is scheduled to start at 7:00 P.M. in the library's Community Meeting Room, on the ground floor. It is free and open to the public.