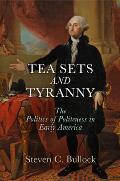 The
American Antiquarian Society
in
Worcester
has a full schedule of events coming up. Here are those touching on the eighteenth century.
Tuesday, 26 September, 7:00 P.M.
Politeness and Public Life in Early America—and Today
Steven C. Bullock
Long before current fears about incivility in public life—before anxieties about Twitter-shaming and cable-news name-calling—politeness was very much on the minds of American leaders. Eighteenth-century leaders like Thomas Jefferson and Benjamin Franklin considered politeness an essential part of a free society, a part of the larger project of challenging authoritarian rule. Drawing upon his new book Tea Sets and Tyranny, this lecture examines why civility seemed so important in early America—and why it seems so problematic today.
Tuesday, 3 October, 7:00 P.M.
A Revolution of Her Own!
Judith Kalaora
In 1782, Deborah Sampson bound her chest, tied back her hair, and enlisted in the Continental Army. This one-person play, written and performed by Judith Kalaora, recreates Sampson's arduous upbringing, active combat, and success as the first female professional soldier. Judith Kalaora is an actress, educator, and historical interpreter. She has worked on stages from London to Montreal and across the United States.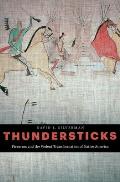 Thursday, 12 October, 7:00 P.M.
Thundersticks
David J. Silverman
The adoption of firearms by American Indians between the seventeenth and nineteenth centuries marked a turning point in the history of North America's indigenous peoples—a cultural earthquake so profound that its impact has yet to be adequately measured. This lecture, based upon the book Thundersticks: Firearms and the Violent Transformation of Native America, explores how the embracing of firearms by Native Americans transformed their cultures and empowered them to pursue their interests and defend their political and economic autonomy for over two centuries.
Thursday, 26 October, 7:00 P.M.
Minutemen Revisited
—the thirteenth annual Robert C. Baron Lecture
Robert A. Gross
In this lecture, A.A.S. member Robert Gross will discuss his 1976 Bancroft Prize-winning book, The Minutemen and Their World. Providing a provocative and compelling look at the everyday lives of New England farmers and their community as they rebelled against Great Britain, The Minutemen and Their World was reissued in a 25th-anniversary edition in 2001. Gross will reflect on the conception of this ground-breaking work and its ongoing impact on scholarship and society.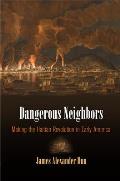 Tuesday, 7 November, 7:00 P.M.
Second Revolutions: Thomas Jefferson and Haiti
James Alexander Dun
Jefferson's defeat of John Adams in the election of 1800 represented a peaceful transfer of power and signaled the onset of a more unified polity. This lecture, base upon the book Dangerous Neighbors: Making the Haitian Revolution in Early America, examines how the Jeffersonian victory took place on more than one front. Other more radical agendas for change were quashed as well at that moment, including that of Toussaint Louverture, leader of the nearly-independent French colony of Saint Dominque.
All these events are free. Parking is on the nearby streets. Seating is first-come, first-served.