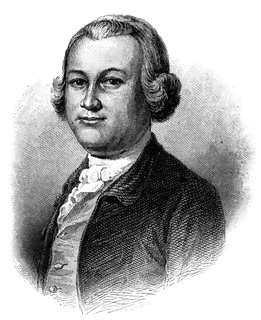 It's still caucus season (at least in Nevada), so I'm returning to the topic of the original caucus—the somewhat mysterious gathering of politically-minded gentlemen in advance of Boston's town meeting elections.

After my posting on the "Caucas Club" that builder Thomas Dawes hosted in 1763, architect Frederic C. Detwiler alerted me to an article he wrote about Dawes in Old-Time New England, the magazine Historic New England used to publish when it used to be the Society for the Preservation of New England Antiquities. Click here for a PDF download of Rick's article, and here for his follow-up on Dawes's design of the Brattle Square Church.

Rick's article about Dawes alerted me in turn to another odd source on the caucus in 1763, which seems to have been the first year it became an open political issue. I quoted a complaint about the "Corkass" from the 21 Mar 1763 issue of the Boston Evening-Post. That same newspaper carried this little advertisement:
THIS AFTERNOON will be published,
And to be had of the Printers hereof.
[Price Five Coppers.]
PROPOSALS
For Printing by Subscription, the History of Adjutant Trowel and Bluster, together with a Specimen of the Work.—
In the eighteenth century, authors would often advertise such "proposals" and "specimens" (or advance peeks) of books they were working on as a way to drum up advance orders and pay for printing the whole book.
In this case, however, the proposal was just an excuse for publishing an eight-page pamphlet attacking a couple of Boston Whigs. A copy of that pamphlet at the
Boston Athenaeum
has handwritten notes identifying its author as Samuel Waterhouse, "Adjutant Trowel" as Dawes, and "Bluster" as
James, Otis, Jr.
The major reference guide to colonial publications tentatively dates this pamphlet to 1766, when Waterhouse wrote newspaper articles calling Otis "Bluster," but the
Evening-Post
ad shows it appeared three years earlier.
Even in the midst of Waterhouse's allegory and satire, we can spot details that match other accounts of the caucus meetings in Dawes's large attic. Highlighted phrases like "
General court
" and camouflaged phrases like "g——l a———y" make the link to contemporary Massachusetts politics. Here's an extract that takes up when "Adjutant Trowel" is serving with the army.
Chap. VII. He assembles a number of Malcontents at a large tent, prepared by him for that purpose, to endeavour to obtain their votes, in order to carry a favourite point at the next General court martial, which, partly by their assistance, and partly by stratagem, he effects.

Chap. VIII. Flush'd with success, he forms a plan to new model the army & cashier all those who he imagin'd might oppose any of his future schemes, for which purpose he collects all the discontented officers of the regiment, at the great tent, endeavours to stir them up to sedition, and mutiny against the new General.

Chap. IX. The great increase of his levee—he is look'd upon as an officer of consequence, by the ignorant and illiterate part of his brother officers—applications are made to him instead of the General.—

Chap. X. He boasts of his consequence—takes upon himself the state of a general officer—the army repairs to winter-quarters—he builds himself a stately house, superior to the General's, with a large hall in the upper story, appropriated to the same use as his large tent.

Chap. XI. He cabals with the inhabitants of the city were [sic] he is quartered, against the mayor and aldermen who from their being men of probity and honor are caress's by the General quarter'd in the same city.
The "new General" was probably Gov.
Francis Bernard
, who took office in 1760.
Then "Bluster" comes on the scene, a lawyer upset that a friend has been passed over for the office of "C—f J——e." In real life, James Otis, Sr., thought he was in line to be Chief Justice; when Bernard appointed Lt. Gov.
Thomas Hutchinson
to that post instead, his son broke with the royal party and took up popular politics. And so did "Bluster":
Chap. XIX. Finding every other method fail, he applies to Trowel—is admitted into his junto, or nocturnal assembly—a specimen of his low artifice and cunning—he is look'd upon by the whole herd of fools, tools, and sycophants, as a fit person to represent them, at the next g[enera]l a[ssembl]y—it it publickly declar'd at the junto—he is chose at the g[enera]l e—l[ectio]n.— . . . .

Chap. XXVI. He becomes the darling of Trowel's Junto, and presides at the head of their affairs—a specimen of his oratory—with his smooth tongue he persuades the junto into an implicit obedience to his will in every respect.—

Chap. XXVII. According to a previous resolution of the junto, he is advanced to a higher post of honor than ever he aspired after—unmerited and unsolicited favors heap'd on him in abundance, for which he thanks the people at their an[nua]l as[sembl]y with the wheedling epithets of F-th-rs, Fr—nds, F-ll-w C-t-z-ns & C—ntrym-n.

Chap;. XXVIII. The transactions of the an[nua]l as[sembl]y,—business postpon'd in order to facilitate some private views of the junto, contrary to the usual and constant custom—partiality to voters, junto officers allow'd to count their own votes without being sworn to the faithful discharge of their office.—

Waterhouse's pamphlet strikes me as another example of how Loyalists didn't even try to adapt their rhetoric to the new, popular politics. Imputing that Otis was wrong to call his supporters "Friends, Fellow Citizens & Countrymen" was hardly the way to win support from those very men.
[UPDATE: Article links restored, thanks to
Boston 1775
reader Charles Bahne.]