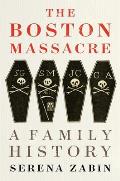 On Monday, 12 Mar 1770, Bostonians assembled for a
town meeting
to elect officers for the coming year and transact other business.
In fact, there was so much other business that that meeting kept going by adjournment for over two weeks, with sessions starting:
Monday, 12 March, 3:00 P.M.
Tuesday, 13 March, 9:00 P.M. [sic]
Friday, 16 March, 9:00 A.M.
Monday, 19 March, 9:00 A.M.
Monday, 26 March, 9:00 A.M.
Tuesday, 27 March, 4:00 P.M.
At that last session there were only three agenda items: putting off all other concerns until May, thanking the moderators, and complaining about
troops
in Boston. Soldiers were back! Well, some of them:
The Town having been informed by several Persons that a number of Soldiers with their Baggage landed Yesterday at Wheelwrights Wharff—one Gentleman supposing that there was not less than Sixty Men—Voted, that
Mr. William Mollineux
Joshua Henshaw Esq.
Joseph Jackson Esq.
Mr. Jonathan Mason
Ezekiel Goldthwait Esq.
be a Committee to make enquiry from time to time, whether any more Troops came up from Castle Island than they think necessary, and if they shall find it to be otherwise, that they then immediately acquaint the Selectmen in order for their calling a Meeting of the Inhabitants
In fact, Henshaw, Jackson, and Mason
were
selectmen. Molineux was the Whigs' leader on resistance to the troops, and also manager of properties on Wheelwright's Wharf that the army had rented. Goldthwait (1710-1782) was Suffolk County registrar of deeds, having served Boston as town clerk, as selectman, and otherwise. (It's striking I haven't mentioned him before, only his young namesake who
died from a fireworks injury
.
Here's registrar Goldthwait
as painted by
John S. Copley
.)
I rather doubt "Sixty Men" came over from Castle William all at once on 26 March, but there might well have been dozens. In her new book
The Boston Massacre: A Family History
, Serena Zabin discusses this moment in the context of the soldiers' families who came to Boston and were left behind when the regiments were moved to the Castle.
The army soon stopped renting buildings for barracks, which meant some of those families would lose their homes, perhaps at the end of the month. In other cases, the
wives
and
children
were living in quarters they rented themselves. There appears to have been a scramble for new places to live. That might have been why so many soldiers came into town.
Some women ended up squatting in a building with no fireplaces. The wives of two of the soldiers jailed for the
Massacre
, Pvts.
Edward Montgomery
and
James Hartigan
, stayed behind in Boston while most of the 29th was sent south. We know about those vivid details because of Boston's custom of "warning out" strangers so they wouldn't become legal burdens. A few actually did end up in the poorhouse, but most managed to join their husbands or support themselves, which meant they didn't reappear on town records.
To hear more about
The Boston Massacre: A Family History
, check out this
video of Serena Zabin's talk
at the beginning of this month at the Massachusetts Historical Society.