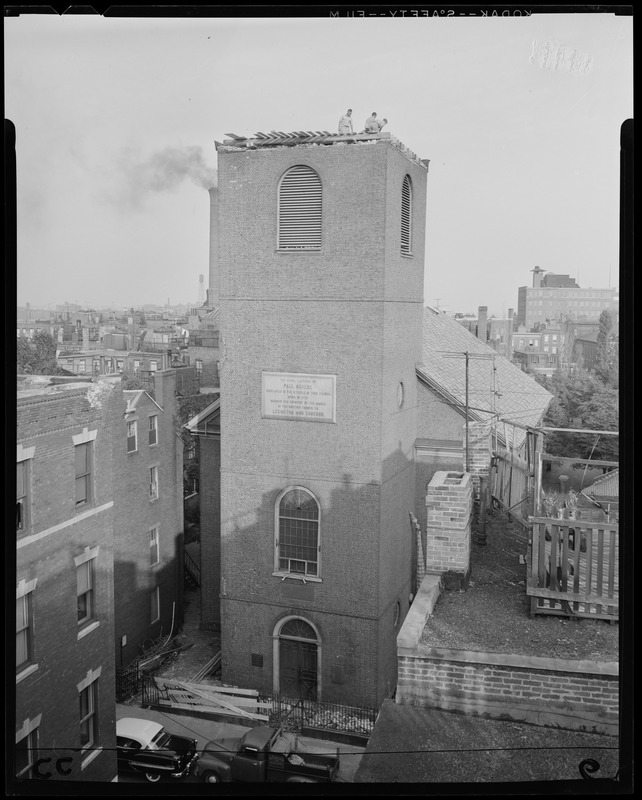 On Wednesday, 31 May, the
Old North Church
will host the 2023 Walter B. and Kay W. Shurden Lecture on Religious Liberty and Separation of Church and State, delivered by Harvard Divinity School's Dr. Catherine Brekus.
Prof. Brekus's topic will be
"The Myth of American 'Chosenness'."
The talk will be followed by a panel discussion featuring four more thinkers on religion and then a reception, all co-hosted by the Baptist Joint Committee for Religious Liberty.
Brekus is the Charles Warren Professor of the History of Religion in America at Harvard Divinity School, chair of the Committee on the Study of Religion in the Faculty of Arts and Sciences, and an associate member of the Program in American Studies and the Department of History.
She is currently writing a book about the relationship between American nationalism and Christianity and co-authoring a biography of Sarah Edwards (1710–1758) with Harry Stout and Ken Minkema. Among her many articles and books are
Strangers and Pilgrims: Female Preaching in America, 1740-1845
and
Sarah Osborn's World: The Rise of Evangelicalism in Early America
.
The panel members will be:
The Rev. Dr. Jaimie Crumley (moderator), Assistant Professor of Gender Studies and Ethnic Studies at the University of Utah and the outgoing Research Fellow at Old North Illuminated in Boston.
The Rt. Rev. Carol Gallagher, Ph.D., assistant bishop in the Episcoal Church's Diocese of Massachusetts.
Dr. Michael Hoberman, professor of American literature at Fitchburg State University and author of New Israel/New England: Jews and Puritans in Early America.
The Rev. Darrell Hamilton, Administrative Pastor at the First Baptist Church in Jamaica Plain and Protestant Chaplain at Babson College.
Doors will open at the church at 5:00 P.M. Prof. Brekus will speak for half an hour starting at 5:30, and the panel discussion will fill the next hour. For in-person attendees, the reception will last until 8:00. This event is free for all, either in person or online.
Register through this link
.