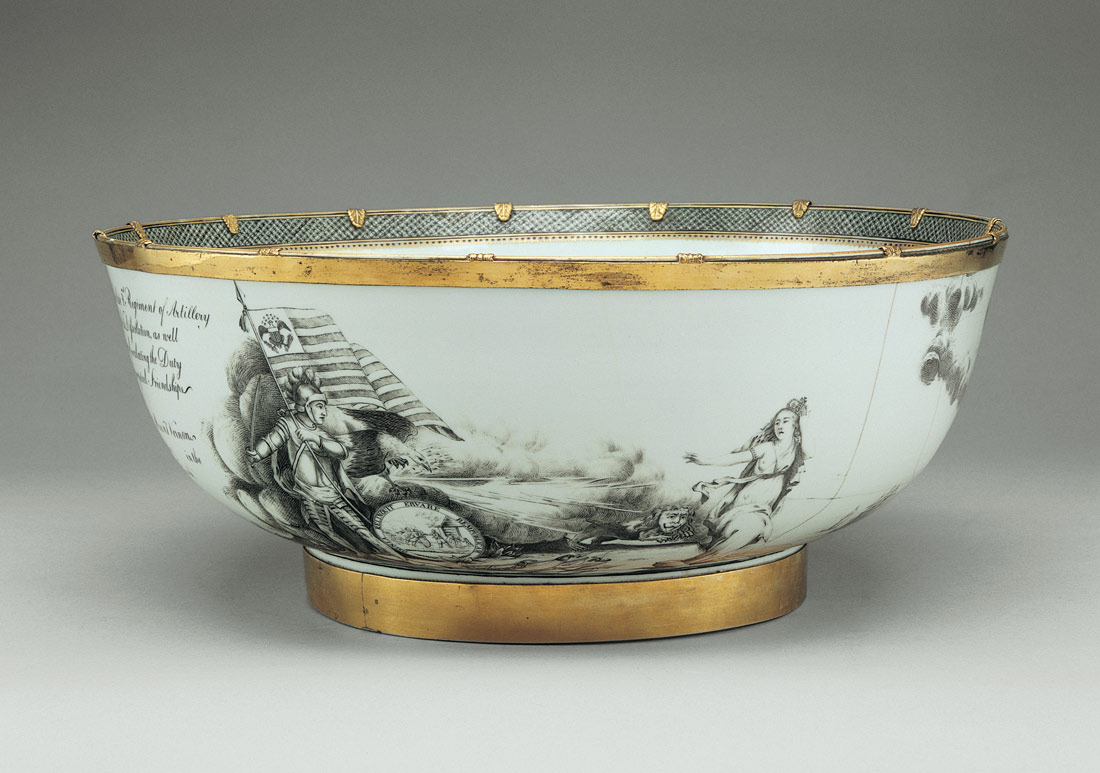 Here's a lecture announcement from the New England Historic Genealogical Society that caught my eye—and my tastebuds:
One Bowl More and Then: Punch Drinking in Colonial America
Monday, September 29, 2008, 6:00 PM
Donald Friary, president of the Colonial Society of Massachusetts and director emeritus of Historic Deerfield, will present an entertaining and informative talk on the history of punch drinking in Colonial America.
This talk will take place at the N.E.H.G.S.'s headquarters at 101 Newbury Street in Boston, and is free to the public.
The punch bowl above belonged to
Ebenezer Stevens
and is in the
Metropolitan Museum of Art
in New York. Read about it
here
.
I'll close with a quote from David Hansen's article on "The First Corps of Cadets of Boston," published by the
Bostonian Society
in 1944. The Cadets were an upper-class
militia
unit that reconstituted itself in the mid-1780s.
Parading on the unpaved streets of those days meant clouds of dust and the white uniforms worn by the Cadets required cleaning. This was usually done with bread crumbs by lady friends, and as kid gloves were scarce, a pair of gloves was the usual reward. One lady remarked that after cleaning a uniform she usually smelled of brandy punch.