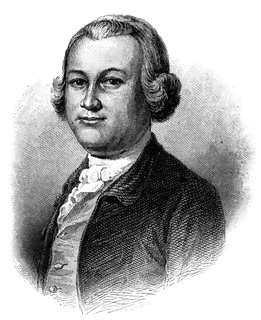 In November, Bill West contacted me about a legal document describing a dispute between lawyer James Otis, Jr., and merchant Lewis Gray. Bill later posted a transcription of that 1771 writ at West in New England. In it Otis complained how:
the said Lewis Gray at said Boston in the eleventh day of this Instant November with Force of Arms between the Hours of five and seven o'clock Post meridiem with Force and arms broke and entered the said James Otis's dwelling situate in Queen Street in said Boston being so enter'd being with Force as aforesaid, continued in the said House from the eleventh to the twelfth Instant six o'clock in the Forenoon & then & there between the Hour aforesaid with Force as aforesaid…assaulted, beat wounded and evil intreated the said James & other Enormities did then there commit & perpetrate…
The writ was served on 12 Nov 1771—within hours of the alleged assault.
Neither I nor
Boston 1775
reader Jeff Purcell, who's studying Otis, could find other sources about this incident. But here are some thoughts:
Lewis Gray wasn't just any merchant. He was related to Otis, his younger sister Elizabeth having married the lawyer's younger brother Samuel Allyne Otis.

Gray was also son of the royal treasurer of Massachusetts, Harrison Gray. He later became a Loyalist.

In the early 1770s, Otis's psychiatric difficulties had become inescapable. Sometimes he was lucid and capable of working, and at other times his family committed him to private institutions outside Boston.
One scenario that might have produced this document was that Otis began behaving oddly, Gray arrived at the Otis house to help control him, and Otis treated that as an assault, hastily creating this writ. The number of times the document mentions "Force"—it's repetitive even by the standards of eighteenth-century legal language—suggests that it wasn't written in full rationality. If the family bundled James Otis out of town shortly afterward and the authorities let his lawsuit lapse, that might explain why it never came to biographers' attention. Of course, there are other possibilities.
If anyone has come across other documents mentioning this dispute between James Otis and Lewis Gray,
give Bill West a buzz
.