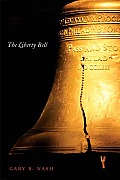 Gary B. Nash's
The Liberty Bell
, published by Yale University Press last year as part of a series on American icons, offers these intriguing facts:
Ooh! Ouch! Reading that last sentence is like watching a pig fall down a flight of stairs—getting both more awful and more risible with each bump. It mixes up Revere's ride to Philadelphia with the
Suffolk Resolves
in the fall of 1774 with the
series of express riders
who carried news of shots at Lexington (but not yet Concord) in April 1775. The name of Revere's horse was Brown Beauty, at least according to a 1930 genealogy. I don't know about the eight thousand people, but Nash is an expert on the social history of Philadelphia, so on that detail I trust him.