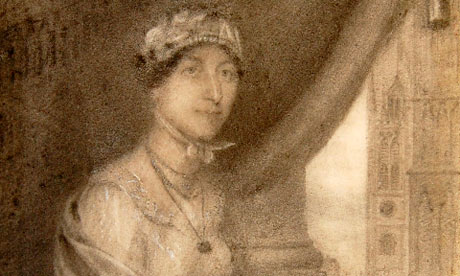 On Thursday, and for that day only, the Bodleian Library at Oxford University will display two items related to author Jane Austen.
One is the portrait made public last year, said to show Austen as an adult. Its authenticity is under debate. For many decades the only Austen portrait accepted as authentic was a
watercolor made by her sister
when they were both teenagers.
The second item is a needlework sampler dated 1787, when Austen was eleven. (
The Guardian reports
the stitches are so worn it looks like it's dated 1797.)
Both the sampler and the portrait are in private hands, so folks don't get to see them often. They're on display Thursday because that's
World Book Day
.