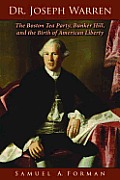 I'm opening this week and month with
two
Boston 1775
postings because of the crowd of holiday events. And because of our ongoing low-level obsession with the physical remains and relics of
Dr. Joseph Warren
(skull, bullet, teeth, &c.). We turn now to the doctor's
mattresses
.
Sam Forman, author of
Dr. Joseph Warren
, has posted the text of a letter from the doctor's fiancée
Mercy Scollay
on 17 Aug 1775, soon after she got out of besieged Boston:
I got to Mr Savages before 5 oclock found all friends well and heartily rejoiced to see me – was too much fatigued to go further till Wednesday when I came to Watertown where I'm now pening this –

My first inquiry was for Mr [John] Hancock whom I was lucky eno' to find – I told him that I had learnt since I came down what was doing with the few effects my poor friend [i.e. Dr. Warren] was possess of out of Boston – that John W——n had sold every feather bed to General Washinton and for ought I know every thing else – that his picture so valuable to those who esteemed the original was somewhere near Roxbury the looking glasses that was brought out of town with it were (through carelessness) broke to pieces and I supposed all that was in their hands would share the same fate –

Mr H——k appeared much affected by my relation. Said his brother had no right to doo those things without proper authority and would certainly be called to account for those proceedings – he advised me not to go to Cambridge as the confusion of the town would distract me – that he was going himself there – would see the young gentleman and without letting him know he had seen me, or heard any thing would enquire what he proposed doing, and on his return would talk further on the subject
Feather-stuffed mattresses were actually valuable property in the eighteenth century. But Scollay's response seem to be driven mostly by the sadness of losing aspects of her fiancé and the fear of being pushed out of the family. She hadn't actually married Joseph Warren, after all.
Sam headlined this blog entry,
"How Could He Sell the Feather Beds to George Washington?"
The answer lies in the records of the
Massachusetts House of Representatives
, which on 22 July had said:
Resolved, That the Committee of Safety be desired to complete the furnishing General Washington's House, and in particular to provide him four or five more Beds.
George Washington had moved into
John Vassall
's empty house in Cambridge a week earlier. Also in that house was adjutant general
Horatio Gates
, secretary
Joseph Reed
, aides
Thomas Mifflin
and (as of 27 July)
John Trumbull
, perhaps other assistants, and household and personal servants. But clearly not enough beds.
Meanwhile, young Dr. John Warren was working a short distance away at the Continental Army hospital. And he had much of his late brother's household property, including the bulky feather mattresses and frames. Was he really in a position to keep those under wraps?
Looking at this record and the headquarters accounts, I don't think the young doctor sold the mattresses to Gen. Washington, as Scollay wrote. Rather, he sold them to the provincial government for the general's use.
At the end of the siege, the headquarters steward,
Timothy Austin
, asked the Massachusetts legislature if he should pack up the household furniture to be moved to New York. The legislature replied no, those things were only on loan. Of all the furniture in Washington's headquarters, only a
set of chairs
from the family of Suffolk County sheriff
William Greenleaf
can be identified today with a reasonably solid provenance. But it is interesting to know that Washington's household slept on the late Dr. Warren's beds.
Sam Forman will be
speaking at the Old State House
in Boston on Tuesday, 3 July, at 1:00 P.M. His gallery talk is titled
"Dr. Joseph Warren and the Boston Massacre: Defining American Liberty on the Eve of Revolution,"
and I'm sure he'll sign books there. This event is free with museum admission.