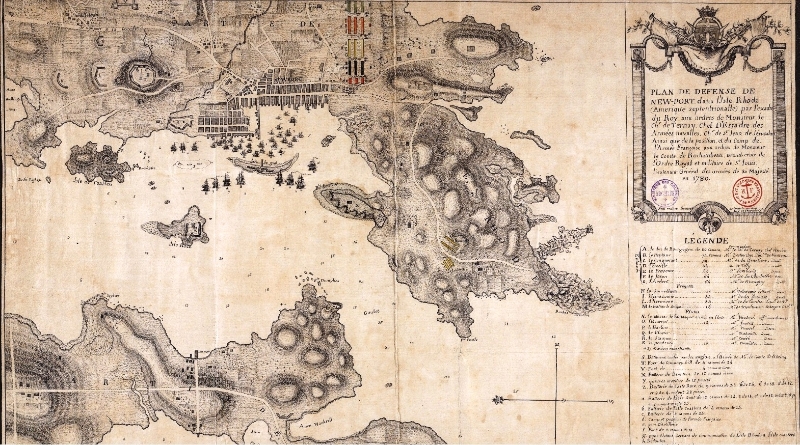 On Thursday, 8 January, the
Newport Historical Society
will host a lecture by Don Johnson on
"Occupied Newport: Tales from a Revolutionary City under British Rule."
He will discuss "the complex experiences of Newporters living under British military rule" from late 1776 to 1779.
As in other port cities that the
British army
held for extended periods, inhabitants responded in a range of ways: some left or resisted secretly, others were pleased by the return of Crown rule, and many simply persevered, trying to figure out what the best course would be.
It's rare for such a military occupation—thousands of soldiers from other places (in this case
Hessians
as well as British) demanding everyone conform to wartime security measures in a time of stress and scarcity—to make the occupiers more popular. According to the society's announcement of this lecture, "By the time the troops withdrew after three long years, only a tiny fraction of those who had sided with them in 1776 remained loyal."
As the Newport Historical Society's 2014 Buchanan/Burnham Fellow, Johnson developed an interpretive plan for the Society's "Revolution House" project. He's earned an M.A. in American Material Culture from the Winterthur Program and is in the final stage writing his dissertation on military occupation during the American Revolution at Northwestern University.
This talk will take place at the Colony House on Washington Square in Newport starting at 5:30 P.M. Admission costs $5 per person, or $1 for members of the Newport Historical Society. To reserve a place, call 401-841-8770.