The Journal of the American Revolution just announced its 2014 Book of the Year Award.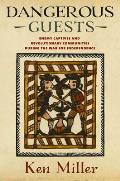 The winning title is
Dangerous Guests: Enemy Captives and Revolutionary Communities During the War for Independence
, by Ken Miller. The Continental authorities housed 13,000 British and Hessian
prisoners of war
around Lancaster, Pennsylvania, and this is an in-depth study of how that affected the community. I haven't read this book myself—without a New England connection, other titles keep going higher on my list—but I've heard good things.
Shortlisted and receiving honorable mentions are: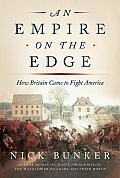 Nick Bunker,
An Empire on the Edge: How Britain Came to Fight America
. I shared my complimentary thoughts on this book
here
.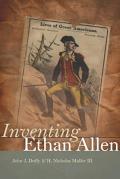 John J. Duffy and H. Nicholas Muller, III,
Inventing Ethan Allen
. I'm reading this now and enjoying it—but of course I'd like a book that compares a New England legend to contemporaneous sources.