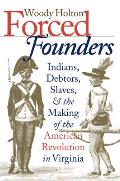 Boston 1775
isn't the only website running material on the
Stamp Act
this season.
Humanities
magazine shared this
article
by Prof. Woody Holton of the University of South Carolina.
Holton is reliable for contrarian takes, usually from a populist perspective, and in this article he says in part:
Contrary to popular myth, which has the British government adopting the Stamp Act to force Americans to pay down their share of its staggering debt, the real reason for the Stamp Act was to help fund a garrison of ten thousand British soldiers who remained in North America at the conclusion of an Anglo-French war in 1763. This was a sizable force: about the same number of troops Washington would have at Valley Forge fifteen years later.

Why weren't these men sent home to Britain with their comrades? Thomas Gage, commander in chief of British forces in North America, explained in a December 1765 report to Lord Barrington, the secretary at war, that the redcoats had stayed behind because of "the Numerous Tribes of Savages who joined the French during the War, and over run our Frontiers." . . .

At the close of the Seven Years' War, the British government adopted two major policies aimed at appeasing the Indians. On October 7, 1763, the king-in-council issued a proclamation drawing an imaginary line along the crest of the Appalachian Mountains. All of the land west of this so-called "Proclamation Line" would be reserved for the Indians. . . .

the single most important reason for the British government's unprecedented decision to leave ten thousand troops in North America after the Seven Years' War was not to guard the colonists against Indian incursions. Just the opposite. It was to protect the Indians from the colonists.
See
the full article
for more of this argument, and Holton's
Forced Founders
for even more.