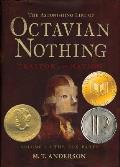 This month the Boston Public Library will host two lectures on the American Revolution, one by a novelist whose
latest book
is nonfiction, and one by a history professor who has cowritten
a novel
.
Wednesday, 14 October
M. T. Anderson,
"A Revolution Within the Revolution: The African-American Struggle for Freedom"
Anderson has written stories for adults, picture books for children, adventure novels for young readers, and award-winning books for older readers. His highly praised Octavian Nothing saga is set in Boston during the American Revolution; the first volume, The Pox Party, won the National Book Award for Young People's Literature in 2006 and both the first and second volumes of that two-part series were Printz Honor Books. Meticulously researched and presented in 18th-century prose, Anderson's sweeping 900-page epic explores race, science, morality, and the darker facets of America's quest for liberty.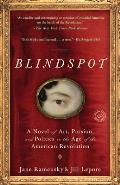 Wednesday, 28 October
Jane Kamensky,
"John Singleton Copley and the Sideways American Revolution"
Professor of History and Pforzheimer Foundation Director of the Schlesinger Library on the History of Women in America at the Radcliffe Institute of Advance Study, Kamensky is a historian of early America, the Atlantic world, and the age of revolutions, with particular interests in the histories of family, culture, and everyday life. Kamensky's major publications include The Exchange Artist: A Tale of High-Flying Speculation and America's First Banking Collapse (Viking, 2008), a finalist for the 2009 George Washington Book Prize; and Governing the Tongue: The Politics of Speech in Early New England (Oxford U.P., 1997). With Edward G. Gray, she edited the Oxford Handbook of the American Revolution (Oxford U.P., 2012). Her next book, Copley: A Life in Color, will be a history of painting and politics in the age of revolution centered on the life of John Singleton Copley.
Both talks are scheduled to begin at 6:00 P.M. in the Abbey Room. That's the one with the impressive murals.