Here are couple of interesting programs coming up at the American Antiquarian Society in Worcester in the next couple of weeks.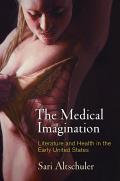 Tuesday, 24 April, 7:00 P.M.
"The Medical Imagination in the Early United States"
Sari Altschuler
The checklists and clinical algorithms of modern medicine leave little space for imagination, and yet we depend on creativity for the advancement of medicine—to diagnose unusual conditions, to innovate treatment, and to make groundbreaking discoveries. We know a great deal about the empirical aspects of medicine, but we know far less about what the medical imagination is, what it does, how it works, or how we might train it. It was not always so.
Sari Altschuler
will return to A.A.S. to discuss her new book,
The Medical Imagination: Literature and Health in the Early United States
. During the eighteenth and nineteenth centuries, American doctors understood the imagination to be directly connected to health, intimately involved in healing, and central to medical discovery. Literature in particular provided physicians and other health writers important forms for crafting, testing, and implementing theories of health. Reading and writing poetry trained judgment, cultivated inventiveness, sharpened observation, and supplied evidence for medical research, while novels and short stories offered new perspectives and sites for experimenting with original medical theories.
Sari Altschuler is assistant professor of English and associate director of the Humanities Center at Northeastern University. Her research focuses primarily on American literature and culture before 1865, literature and medicine, disability studies, and the health humanities, broadly understood. Her talk is cosponsored by the Franklin M. Loew Lecture Series at Becker College.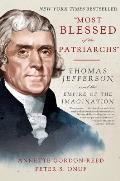 Tuesday, 1 May, 7:00 P.M.
"Antiquarian America: Isaiah Thomas and the Ends of History"
Peter S. Onuf
Isaiah Thomas intended for the A.A.S. to play a critical role in promoting the future progress of the new American nation's epochal experiment in republican government. Thomas and his colleagues were convinced that the success of that experiment depended on comprehensively collecting any evidence—from Indian antiquities and other "curiosities," portraits, maps, manuscripts, and anything in print—that would illuminate the life of present as well as past for their future successors. The American Antiquarian impulse was cosmopolitan and progressive, eschewing the didacticism and patriotic exceptionalism of nationalist historiography and so anticipating the contemporary turn toward scientific, "objective" accounts of social and cultural development.
Peter S. Onuf
is the Thomas Jefferson Memorial Foundation Professor of History Emeritus at the University of Virginia, and also senior fellow at Monticello's Robert H. Smith International Center for Jefferson Studies. He is the author, co-author, and editor of numerous books, including
Jefferson's Empire: The Language of American Nationhood
,
The Mind of Thomas Jefferson
,
"Most Blessed of the Patriarchs,"
and
Jeffersonian Legacies
. This year Onuf is the A.A.S.-Mellon Distinguished Scholar in Residence.
These programs take place in Antiquarian Hall,
185 Salisbury Street in Worcester
. There is on-street parking available on Regent Street and at the lot at 90 Park Avenue. They are open to the public free of charge. Books will be available for sale and signing after the program.