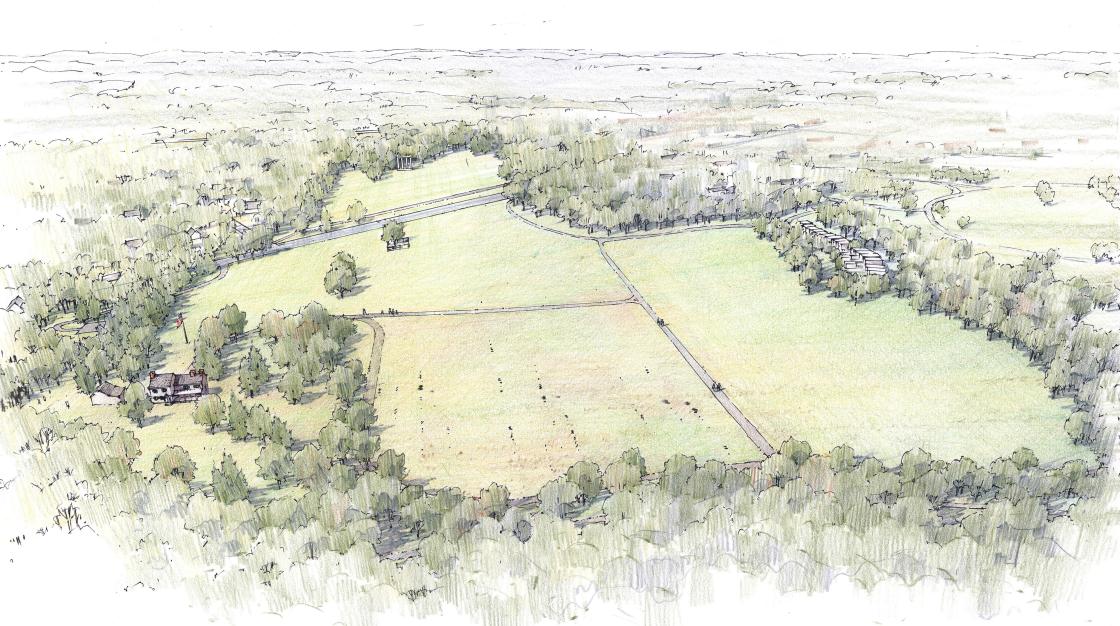 Last month the
American Battlefield Trust
(formerly the Civil War Trust and its Campaign 1776 initiative) announced that it had completed the "$4 million purchase of 14.85 acres associated with the 1777 Battle of
Princeton
." News of the purchase was picked up by such news outlets as
Planet Princeton
.
That land had been owned by the Institute for Advanced Study, which had planned to build new housing on it until
archeology
suggested that it was indeed militarily significant.
The press release announcing the sale looks an awful lot like
this Institute press release from December 2016
, down to identical sentences. That was when the initial plan for this purchase was announced.
Boston 1775
shared the news
then
.
At that time, the parties hoped to complete the sale by June 2017. But it wasn't until the following fall that the institute
received approval from the local authorities
for its revised housing plan with a smaller footprint.
Now at last the purchase is complete. Eventually the American Battlefield Trust will transfer ownership of the land to the state of New Jersey, which owns the Princeton Battlefield Park.
And finally we can look ahead. Last year the American Battlefield Trust "received a federal grant to create a five-year preservation and interpretation plan for the Princeton battlefield, to help prepare the battlefield for its
250th anniversary
in 2027."