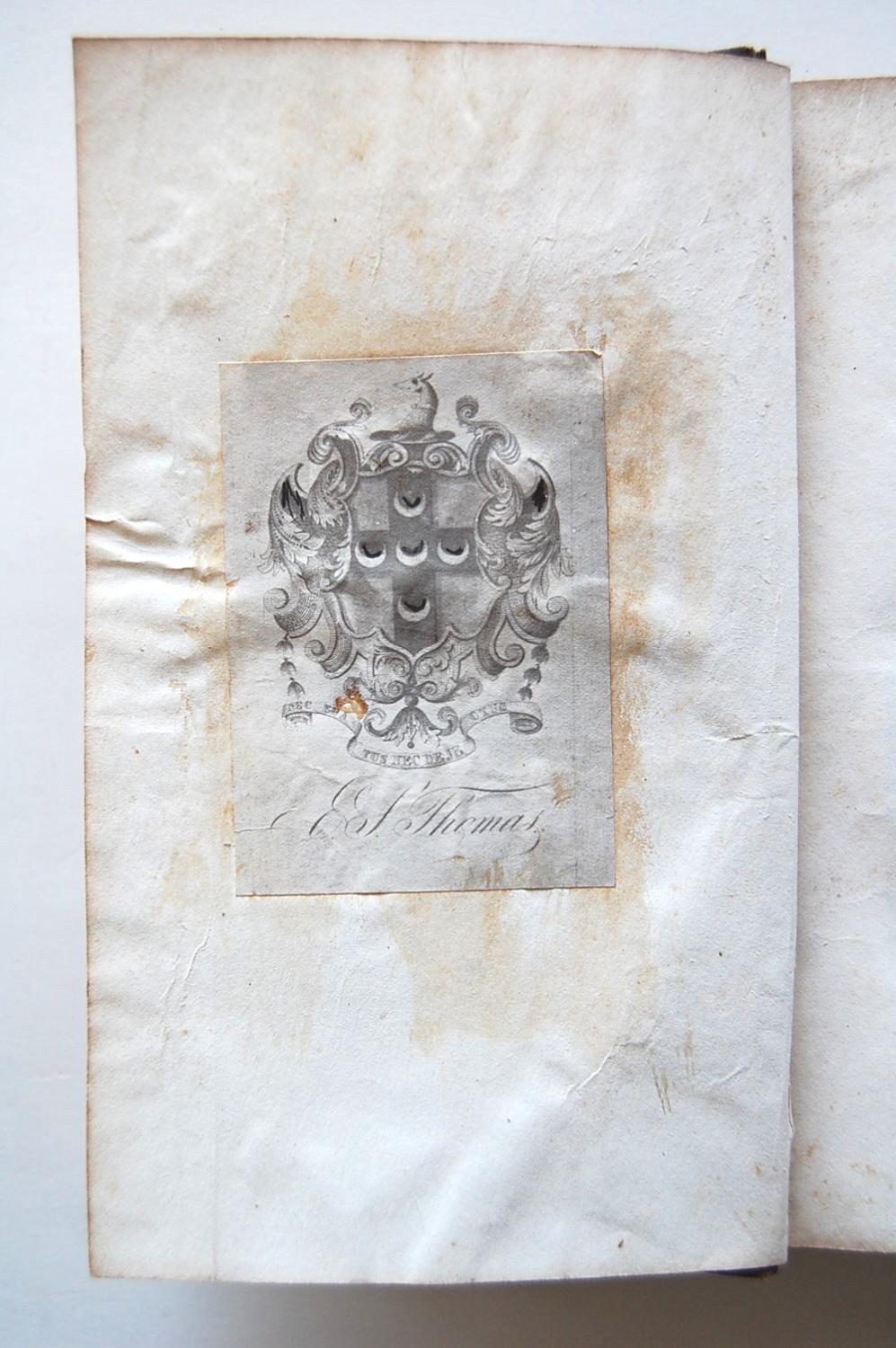 Because there was barely any copyright protection in early America, once a piece of writing was published, basically any other
printer
could publish it just by going to the trouble of setting it in type again.
Joseph Delaplaine's short biography of
Samuel Adams
reappeared in whole or in part in books from Thomas Rogers's
A New American Biographical Dictionary
(1824) to
The National Portrait Gallery of Distinguished Americans
(1839) and John Sanderson's
Biography of the Signers to the Declaration of Independence
(1847). Some compilers even credited Delaplaine.
An abridged version, including the bribe story, appeared in
The Family Magazine, or Monthly Abstract of General Knowledge
in 1837, a version issued by Eli Taylor of Cincinnati.
That might have prompted the editor of the
Cincinnati Evening Post
, Ebenezer Smith Thomas (1775-1845), to publish his own reminiscence of Adams. Thomas was a nephew of
Isaiah Thomas
and apprenticed with him in the early republic. From Massachusetts he moved on to South Carolina, Maryland, and finally Ohio, editing and publishing newspapers.
In his last of many years as head of the
Cincinnati Evening Post
, E. S. Thomas published a series of essays about famous events and men he had encountered. These articles were collected and republished as
Reminiscences of the Last Sixty-Five Years
in 1840.
Thomas started with a profile of
John Hancock
, and sometime early in October or November 1837 turned his attention to Samuel Adams. I can't access the
Cincinnati Evening Post
for that year, but the profile was reprinted in the
Newark Daily Advertiser
on 16 November and then in many other newspapers around the U.S. of A.
Thomas addressed the question of royal authorities trying to bribe Adams this way:
It is recorded of Mr. Adams, that a large sum was offered him by agents of the British government, to take sides with it against his native land, but it was indignantly spurned, and on a subsequent occasion, when a similar circumstance was alluded to, he exclaimed, "they well know that a guinea never glistened in my eyes." It was well for our country, and for mankind, that there were such men, in whose eyes guineas did not glisten; they appear to have been raised up for the occasion, and having accomplished the great work given them to do, have disappeared from the face of the earth, and there have arisen in their stead, a race of men so unlike them, that it seems scarcely possible they can be the descendants of such sires.
This passage merely alludes to the actual bribery, not offering concrete details about who made the offer or when. But it's evidence that in later years Adams and people around him discussed how he had refused such an offer.

So did Gen. Thomas Gage really send John Fenton to Adams with a warning not to continue opposing the Crown and a promise of reward if he stopped, as Delaplaine had written? I suspect that Adams believed Gage had done so, even if Fenton was acting on his own or just feeling him out. And I have absolutely no doubt that Adams spurned any such offer. Which was, after all, the point of the story.
(The photo above shows E. S. Thomas's bookplate in one of his own copies of his Remininscences, later owned by the sculptor Daniel Chester French, on sale through North Star Rare Books of Great Barrington.)