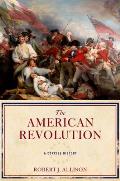 On Wednesday, 20 May, the Old North Church is offering an unusual combination of programs.
At 6:30 P.M., Robert J. Allison will speak on the topic
"How Did Old North Become Old North?"
When
Christ Church
was built in Boston's North End in 1723, there already was an
"Old North,"
the venerable Puritan Meeting House over which the Mathers presided. How did the upstart Anglican congregation become the "Old North" of Boston legend? This talk will focus on Old North's place in Boston history and myth.
Bob Allison is Professor and Chair of the History Department at Suffolk University. He is the author of many books, including most recently
The American Revolution: A Concise History
. Allison is also president of the South Boston Historical Society, a Fellow of the Massachusetts Historical Society, and vice president of the Colonial Society of Massachusetts.
This talk, part of the church's Spring Speaker Series, is free. Reserve tickets
here
.
At 8:00 P.M., or immediately after the lecture, Noah's New Americans will perform
"Paul Revere's Ride: A Shadow Play."
This group is a colonial history club for youth aged 8 to 17 based at the
Noah Webster
House in West Hartford,
Connecticut
. They've prepared a dramatization of Henry Wadsworth Longfellow's 1860 poem about
Paul Revere
using the ancient storytelling form of shadow puppetry.
As I said, an unusual combination.