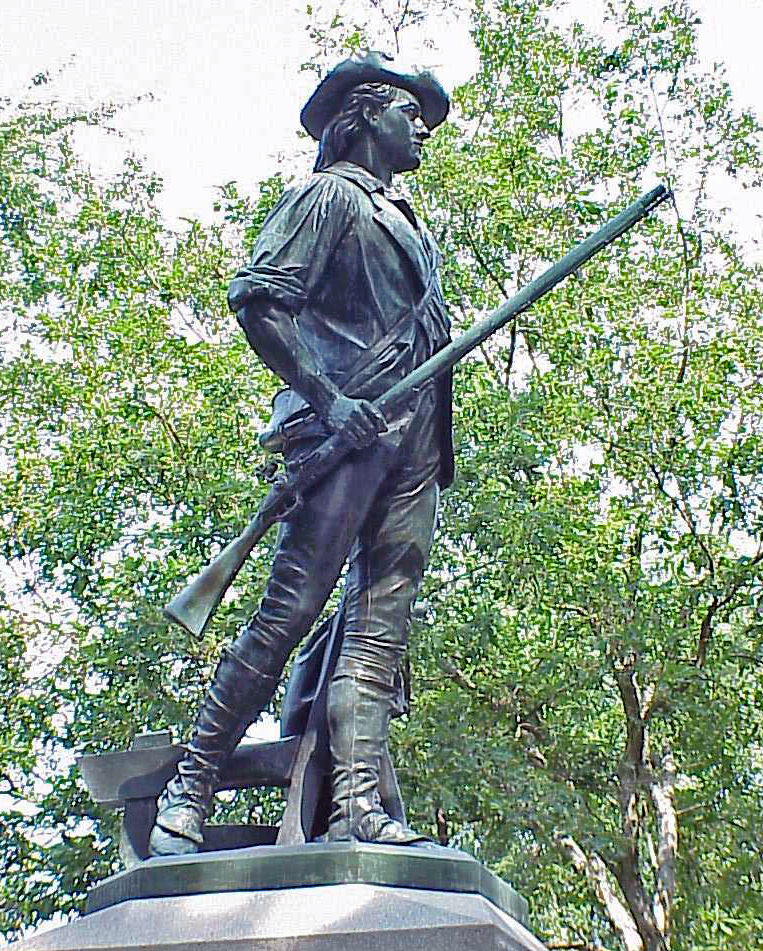 On 25 August the National Park Service is
celebrating the hundredth anniversary
of the law that founded the agency. Parks are charging
no fees
on 25-28 August. In addition, many N.P.S. sites have special events planned.
Not all those events relate to the Revolutionary period, even in greater Boston.
Boston National Historical Park
, for instance, is focusing on World War II. But here's a selection that fit our period:
Longfellow House–Washington's Headquarters
, Cambridge—
In addition to family activities, a teddy bear tea, a 1916 jazz concert, a poetry slam, and a teen centennial celebration on different days, the site will host a showing of the movie
1776
on the evening of Saturday, 27 August. This musical was part of Lin-Manuel Miranda's inspiration for
Hamilton
; his book even quotes a line from its opening number. The showing will be outside after sunset, so hope that day's weather is like Philadelphia in the summer of 1776: no rain and warm.
Minute Man National Historical Park—
At the visitor center near the
Lexington
-
Lincoln
border, activities scheduled all weekend include "Junior Ranger Centennial Activity Books." There will also be a Battle Road Trail Walk starting at the visitor center at 12:30 P.M. on Saturday; "Bring plenty of water and wear comfortable shoes!" And there will be cake.
At the North Bridge in
Concord
, on Saturday at 2:30, there will be a presentation on
"Sculpting an American Icon: Daniel Chester French and the Minute Man"
by Donna Hassler of
Chesterwood
and David Wood of the
Concord Museum
. Rep. Niki Tsongas, N.P.S. Deputy Regional Director Rose Fennell, park superintendent Nancy Nelson, and local officials will also speak. And there will be cake.
On Sunday, the world-famous
Middlesex County Volunteers Fife & Drum Corps
will perform at the North Bridge at 11:00 A.M. No cake promised.
Adams National Historical Park
,
Quincy
—
On Thursday from 10:00 A.M. to 4:00 P.M. the park will host visits from a young John Adams (as portrayed by Michael Lepage) and a matriarchal Abigail Adams (
Patricia Bridgman
), as well as John Quincy Adams (
Jim Cooke
) and his wife Louisa Catherine Adams (
Judy Bernstein
, 1:00-2:00 only).
For more details on each of these events and others, please visit the N.P.S.'s own websites.
Finally, Oxford University Press is honoring the Park Service by
launching a webpage
that "has brought together, and made freely available, some of its best online, scholarly content related to the National Park Service." I can't say I'm impressed with the range of resources so far, but I found the O.D.N.B.
biography of Lord George Germain
.