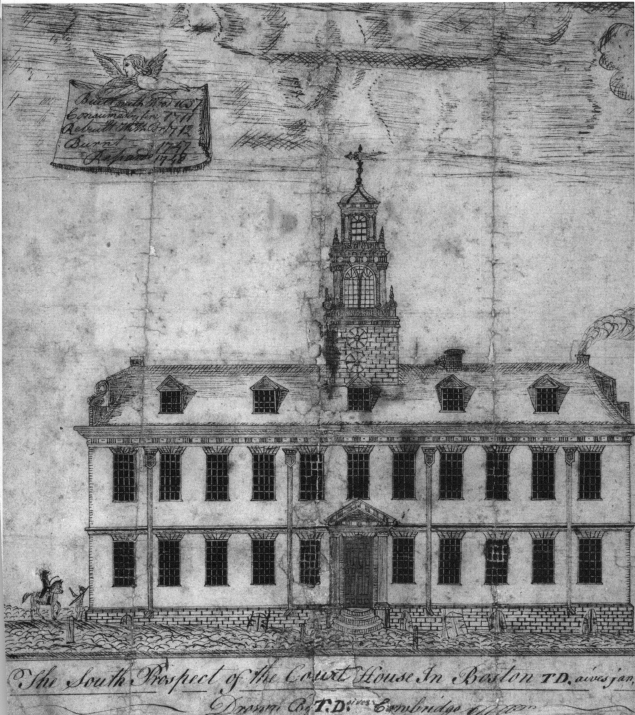 Back in 2014 I
wrote about
finally finding online copies of the journals of the
Massachusetts House
through the HathiTrust.
Though the books themselves were online at long last, it wasn't that easy to find particular volumes. But HathiTrust is a vast, changing resources. Here are some updated pages to start from.
For the bulk of eighteenth-century Massachusetts House records, volumes 1-50 and 52-55 covering 1715 to 1779,
start at this page
. Be aware that the system still has trouble searching those volumes because they're facsimiles of surviving eighteenth-century books, complete with damaged type, lots of italics, and the long s. The indexes are often good entrance points.
What about volume 51? That volume records the legislative year 1775-76, so it's kind of crucial. Fortunately, the three installments of that year's journal can be
accessed from this page
.
From late 1774 to early 1776, there were two rival governments in Massachusetts:
royal governor Thomas Gage and the mandamus Council in Salem and then Boston, and then Gen. William Howe as military commander of Boston, with the mandamus Council meeting briefly under Lt. Gov. Thomas Oliver.
the Massachusetts Provincial Congress convened outside of Boston, its executive function exercised between sessions by the Committee of Safety, until a new General Court was elected in the summer of 1775.
Each of those governments maintained records in the usual manner to uphold its claim to be legitimate, and those records are also available online.
For the Provincial Congress and its committees, as well as county conventions, the standard source is William Lincoln's
Journals of Each Provincial Congress of Massachusetts
, published in 1838. Here's a
portal to that volume
. It's also available in full on Google Books.
As for the royal Council, the Colonial Society of Massachusetts published a transcription of its records in the 1930s, and recently made all its publications available online.
Here's the volume
with "Documents Relating to the Last Meetings of the Massachusetts Royal Council, 1774–1776" starting at page 460.
(The picture above also comes courtesy of the Colonial Society of Massachusetts, sharing
this article
by the late Abbott Lowell Cummings. It's a 1751 engraving produced by
Thomas Dawes
and
Nathaniel Hurd
of the building where the Massachusetts legislature met for most of the eighteenth century, now called the Old State House.)