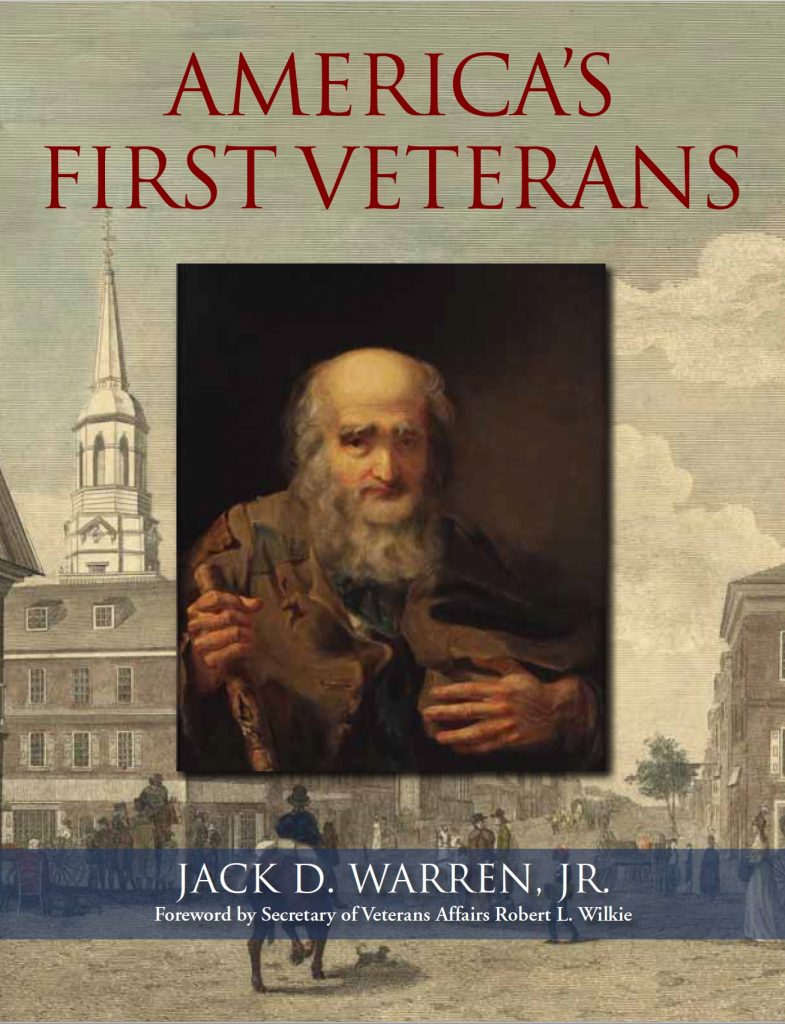 On Wednesday, 13 January, the American Revolution Institute of the Society of the Cincinnati will offer an online talk by executive director Jack D. Warren, Jr., about the new book
America's First Veterans
.
The institute's announcement says:
Over a quarter of a million men served in the armed forces that won our independence. Those who survived became America's first veterans. Using eighty-five manuscripts, rare books, prints, broadsides, paintings, and other artifacts, America's First Veterans introduces the stories of the men—and some women—who bore arms in the Revolutionary War. The book follows their fate in the seventy years after the war's end and traces the development of public sentiment that led to the first comprehensive military pensions in our history.

"These and thousands of other veterans of the Revolution," Jack Warren writes, "were ordinary people, made extraordinary by their service in the struggle for American independence." They believed in the American cause, he explains, and "many suffered for it, in ways their fellow Americans learned to honor and that we should honor as well." In the words of Secretary of Veterans Affairs Robert Wilkie, who wrote the foreword to the book, their generation "seized an historic opportunity that forever changed the world."
Warren's talk will last about an hour on Zoom starting at 6:30 P.M. This event is free with registration
here
.
The institute is offering signed copies of
America's First Veterans
through
this page
(and I haven't found it on sale anywhere else). This book is tied to an ongoing exhibit at Anderson House, which unfortunately we can't visit in person.
We can sample another recent publication of the American Revolution Institute
online here
. In
The Art of War in the Age of the American Revolution: 100 Treasures from the Fergusson Collection
, Ellen McCallister Clark highlights books, manuscripts, maps, broadsides, engravings, paintings, and other objects in the Society of the Cincinnati's holdings.