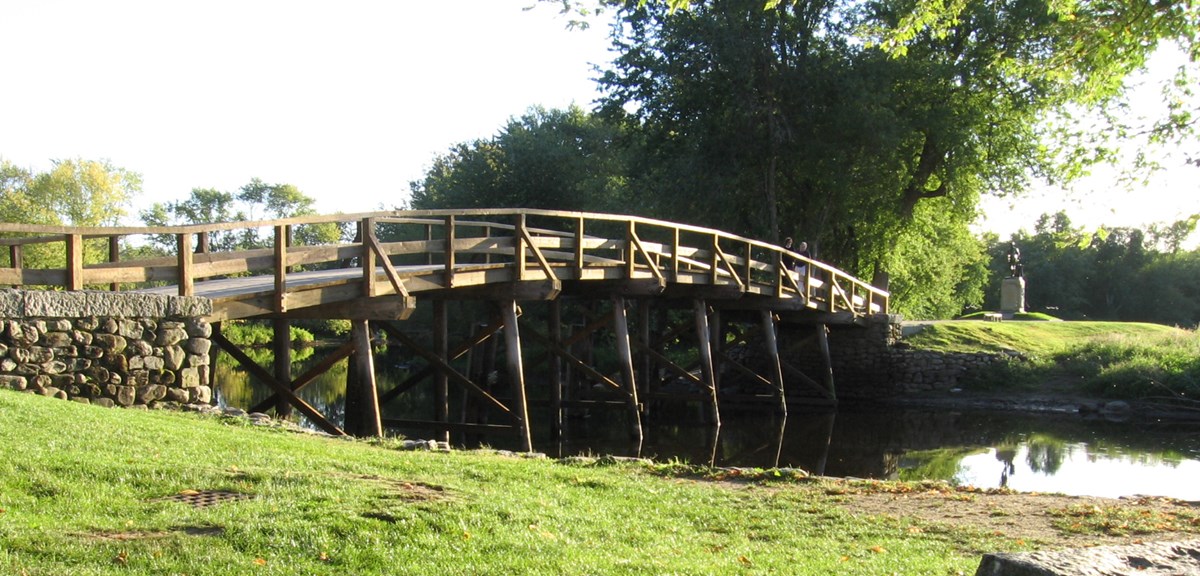 Here in Massachusetts we're still in a race to vaccinate people against the Covid-19 virus even as cases are rising again. The end of the pandemic is in sight, but we need to minimize casualties.
Wisely, the local organizations that lead the commemoration of the Battle of
Lexington
and
Concord
are offering online events and discouraging crowds.
On Tuesday, 6 April, the Concord Museum is hosting a
"Virtual April 19, 1775, Community Night,"
as
described here
:
Local communities answered the alarm on April 19, 1775. Now, we muster again to commemorate the towns that responded to Paul Revere, William Dawes, and additional alarm riders and converged on the British Regulars in a fight that began an eight-year war for independence.

Join us for a virtual evening with Curator, David Wood, Peggy N. Gerry Curatorial Associate, Erica Lome, and historian and author of The Minutemen and Their World, Robert Gross, for an inside look at the roles Provincials from communities across Massachusetts played in the events now celebrated on Patriots Day.

Get an inside look at the Museum's new April 19, 1775 exhibition including animations and signature artifacts including the signal lantern hung in the North Church that began the events of that faithful day.
Other organizations involved are the Acton Historical Society, Arlington Historical Society, Bedford Historical Society, Billerica Historical Society, Cambridge Historical Society, Lexington Historical Society, Lincoln Historical Society, Maynard Historical Society, Medford Historical Society, Sudbury Historical Society, The Historical Society of Watertown, and the Edmund Fowle House & Museum.
The community event is scheduled to take place from 7:00 to 8:00 P.M. It's possible to
register
and tune in for free, but a $5 donation is requested from those who can afford it.
The town of Lexington is
offering similarly safe activities
for families and individuals through the 19th. These include online talks by John U. Rees, Carol Berkin, Alexander Cain, and other historians through the Cary Memorial Library. The
Lexington Historical Society
's historic taverns are open on a limited basis.
The
Scottish Rite Masonic Museum and Library
in Lexington has put up an
online exhibit
of a copy of
Joseph Palmer
's letter reporting on the first fighting carried by
Isaac Bissell
and other riders.
The staff and volunteers of
Minute Man National Historical Park
have prepared many videos to share for a "Virtual Patriots' Day" experience through Facebook, YouTube, and other platforms. The Friends of Minute Man webpage
explains the offerings
. In addition, the park's main visitor center is now open at limited capacity seven days a week, there are staff outside the North Bridge visitor center Wednesday through Sunday, and the park grounds remain open for outdoor exploration.