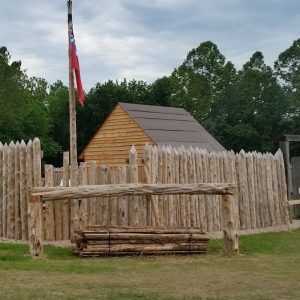 At
this posting
earlier in the month, I said that the first documented use of the English word "homesickness" was in 1756 and that the adjective "homesick" followed.
I was relying on
Etymology Online
, but that turns out to be mistaken.
The
Oxford English Dictionary
states that "homesick" first appeared in 1748 in a collection of Moravian Brethren hymns printed in London. That word was a direct translation of the
German
"heimweh."
Likewise, the earliest appearance of "homesickness" in 1756 was a direct translation of "heimweh" in an edition of the
travel
writings of
Johann Georg Keyssler
.
One might assume the word was still working its way into English at that time, starting in the imperial capital. But I came across an example of the word being used in a remote corner of the British Empire. On
2 Dec 1756
, none other than Col.
George Washington
reported to Gov.
Robert Dinwiddie
about provincial conscripts under his command:
I have used every endeavour to detain the Drafts, but all in vain. They are home-sick, and tired of work.
The young colonel wrote from
Fort Loudoun
(recreation shown above) in what in now south-central Pennsylvania. He obviously expected his superior to understand the word.
In addition (and this example is noted in the
O.E.D.
), in November 1759 Gen.
Jeffery Amherst
wrote in his journal: "As soon as the homesick were getting in the boats they were immediately half recovered."
The second appearance of "home-sick" listed in the
O.E.D.
is from the journal of
Philip Vickers Fithian
on 21 Nov 1773. By that point some familiar correspondents were also using the term:
Benjamin Franklin to his son William, 30 Jan 1772: "I have of late great Debates with my self whether or not I should continue here any longer. I grow homesick, and being now in my 67th. Year, I begin to apprehend some Infirmity of Age may attack me, and make my Return impracticable."
Franklin to Jonathan Shipley, June 1773?: "But I grow exceedingly homesick. I long to see my own Family once more. I draw towards the Conclusion of Life, and am afraid of being prevented that Pleasure."
Abigail Adams to John, from Weymouth, 30 Dec 1773: "The Time I proposed to tarry has Elapsed. I shall soon be home sick. The Roads at present are impassible with any carriage. I shall not know how to content myself longer than the begining of Next week."
One last tidbit: That Keyssler translation from 1756 said people from "Bern are especially afflicted" with homesickness or nostalgia. As I wrote before, the
earliest medical description of the condition
came from a Swiss medical graduate, and physicians from his country were
among the first to discuss it
. That gave rise to the belief that the Swiss were especially subject to homesickness.
We see that idea reflected in the way John Adams wrote of his own homesickness on 28 Mar 1783.