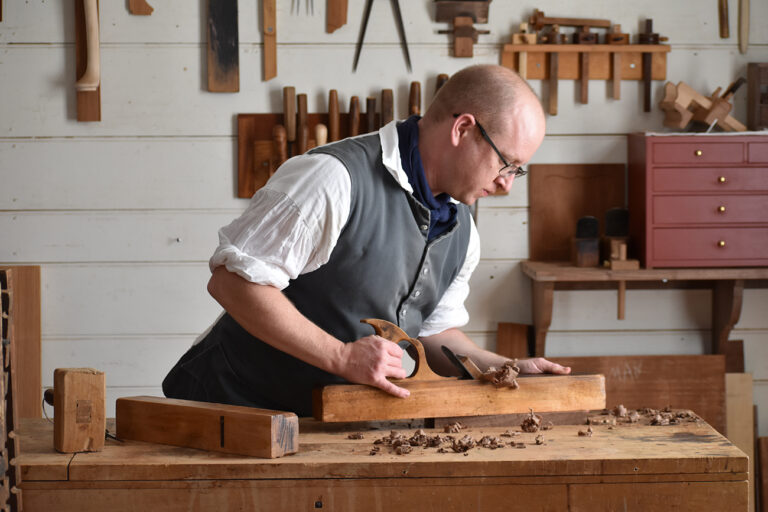 The North Bennet Street School (one of my mother's multiple alma maters)
just shared a blog post
about graduates working at Colonial Williamsburg.
Of the alumni profiled, Jeremy Tritchler (shown above) and Brian Weldy studied in the Cabinet and Furniture Making program and Melanie Belongia in Violin Making—though she's now applying those skills to harpsichords.
Tritchler was a geologist before trying the North Bennet Street School, and Belongia was a professional musician and law student. (My mother had also worked in several careers, in addition to raising two kids, when she decided to study piano tuning and repair.)
Today these three graduates are in the part of Colonial Williamsburg's costumed staff who also work with wood and other eighteenth-century materials to produce cabinets, musical instruments, and other objects.
Meredith Fidrocki writes of Weldy, a master in the joiner's shop:
Projects require meticulous research. How did a colonial Joiner make this efficiently and economically? Figuring that out is one of Brian's favorite parts of the job. "Not too many people can say they've crawled up in the steeple of the Bruton Parish Church," he laughs, recalling up-close exploration of the 18th-century church on the museum grounds. "The beams come together in a beautiful latticework." In the shop, he's currently recreating one of the circular windows from the church.
In fact, all three craftspeople speak of enjoying the research side of the job.