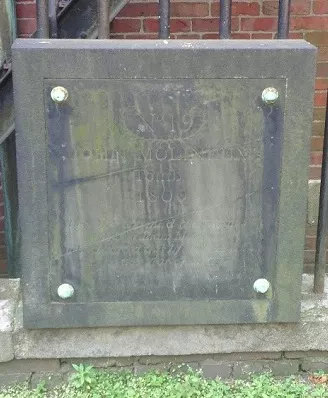 The Patriot leader
William Molineux
died unexpectedly on 22 Oct 1774. That news came as the long political confrontation between Boston and royal officials was turning into a military confrontation between Massachusetts and the Crown.
Molineux had been one of the most visible of the Boston Whigs since the
non-importation movement
. He was always at the front of the crowd during outdoor protests, pushing for harder responses in meetings. In 1774 alone Molineux:
And then Molineux was dead. His sudden disappearance from the scene raised tensions and sparked rumors. It also caused his
memory
to fade since he wasn't around for the Revolutionary War or the new federal government.
For
The Road to Concord
I wrote a long chapter about Molineux leading up to his death, what I thought would be the most detailed study of him yet published. And then, because the manuscript was too long, I cut that chapter and another that weren't tightly tied to the main narrative about stolen cannon.
Last month Bob Allison and Jonathan Lane of Revolution 250 invited me to come onto the coalition's podcast. They suggested I might have something to say about Molineux. Well, I had a lot to say about Molineux!
You can listen to that conversation
through Buzzsprout
and other major podcast platforms.
[I've provided a link to the audio podcast. If you watch the video on YouTube or Facebook, it's not just that that camera performs poorly in dim light. Right now I really do have a beard.]