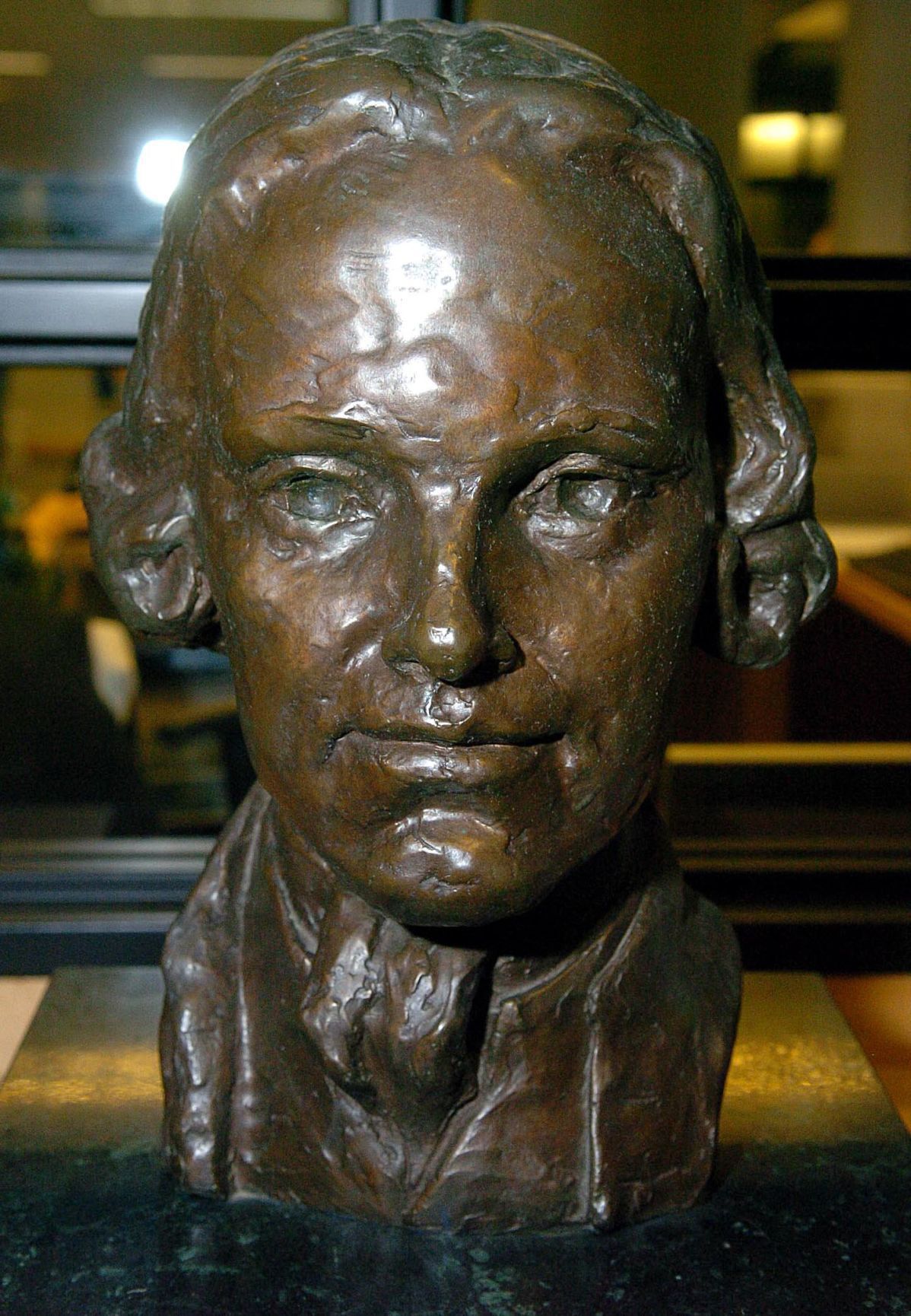 In 2008 I posted a
multi-part inquiry
into the legend of
Richard Stockton
, a signer of the
Declaration of Independence
from New Jersey.
According to the standard story, in late 1776 the
British forces
captured Stockton and treated him so badly that he was in poor health until he died from the consequences in 1781. That story led to New Jersey honoring Stockton in multiple ways, including putting his statue in the U.S. Capitol as a state hero.
I pointed out that:
Stockton's Continental Congress colleagues immediately shared reports and concerns that after being captured he abjured his support for independence.
Sources from the 1770s and 1780s say little about mistreatment or extended illness arising from it. Stockton died of an oral cancer, not something normally brought on by cold.
Only in the 1820s did American authors start to complain that Stockton was mistreated and died as a result. Reported details of that treatment, still unsupported by documents, became worse as time went on.
The following year, Todd Braisted, now author of
Grand Forage 1778
,
provided a smoking gun
: a December 1776 letter from a British army officer stating that Adm. Lord
Richard Howe
and Gen. Sir
William Howe
had "granted a full pardon to Richard Stockton, Esq". The judge then removed himself from politics and the war. Not only does that letter suggest that Stockton reached some kind of agreement for his freedom, but it also shows he was in British custody for less than a month.
Drawing on those postings and further research, Christian McBurney discussed Stockton's case in detail in his book
Abductions in the American Revolution
and in
this 2016 article
for the Journal of the American Revolution. He questioned whether New Jersey should continue to have Stockton be one of the two figures it displays in the U.S. Capitol, given the state's other heroes.
This month
brought news
that Stockton University in New Jersey has removed a bust of Richard Stockton (shown above) from its library. The reason was not, however, because his iconic status in the state rests on a shaky legend of stoic suffering at the hands of the enemy.
Rather, the university removed the bust because Stockton owned
slaves
. Those people are documented in his will, in which the judge said his widow
Annis
could free them if she chose. (I've found no evidence she did so. Their son Richard owned slaves as an adult, as did their daughter and son-in-law,
Dr. Benjamin Rush
—even though he advocated for an end to slavery.)
As a public university, and one founded to provide more opportunities for students who don't have advantages in our society, Stockton University has good reason not to glorify someone who participated in slave-owning even while championing liberty for gentlemen like himself.
At the same time, I don't see how removing Stockton's bust will fix that contradiction when the institution is still, you know, named Stockton University.
The school started in the 1970s as South Jersey State College and evolved through Stockton State College, Richard Stockton State College, and the Richard Stockton College of New Jersey before becoming Stockton University in 2015. Has the Stockton name developed enough of its own legacy to leave the judge behind? Does Stockton's documented interest in higher education (as a trustee of Princeton College) make him a good namesake for a university despite his other behavior?
Ironically, Stockton University is in
Galloway Township
. There's some thought that the Crown named that settlement in 1774 after the Pennsylvania politician
Joseph Galloway
. He was one of America's leading Loyalists, fleeing to exile in Britain four years later. And yet the name lives on.