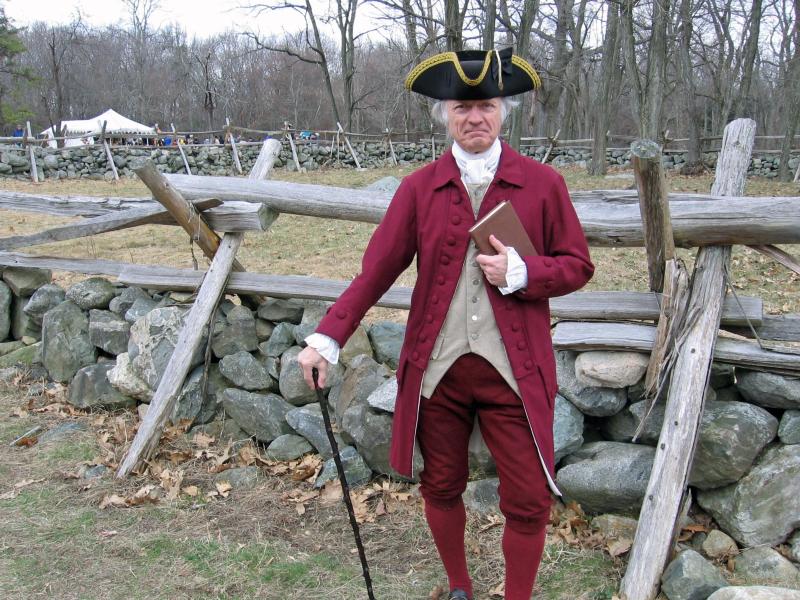 Here are free public presentations scheduled for today and the rest of August in
Minute Man National Historical Park
.
Saturday, 5 August, and Sunday, 6 August, at 2:00 P.M.
The Wayside Living History Players
The Wayside, 455 Lexington Road in
Concord
Experience the living history program developed by local high school students celebrating the lives of the teenagers who grew up in The Wayside. Let them take you through their home as it was during different periods of time from 1775 to 1900. Ask the students what it was like to prepare and present the program based on more than two hundred years of history.
Saturday, 12 August, 1:00 P.M.
Abigail Adams: Life, Love, Letters
Buttrick Garden at North Bridge Visitor Center, 174 Liberty Street in Concord
Join Abigail Adams, portrayed by actress and historian Pat Bridgman, as she reflects on her courtship, marriage, and love in wartime.
Saturday, 19 August, 11:30 A.M., 12:30 P.M., and 1:45 P.M.
Colonial Justice
Hartwell Tavern, 106 North Great Road in
Lincoln
What crimes came before the local Magistrate in the early 1770s? Come to Hartwell Tavern and meet the Magistrate and the Constable as well as a motley group of offenders (portrayed by the Guild of Historic Interpreters). Will the defendents the fined, sentenced to community service, or be exonerated? You will have a say in the matter!
Sunday, 20 August, 1:00 and 3:00 P.M.
The British Redcoat
Minute Man Visitor Center, Route 2A in
Lexington
Why were the Regulars in Massachusetts? Why did they come to Concord? What happened on April 19, 1775 from the perspective of the King's Army? Join Park Ranger Roger Fuller to explore the answers to these questions.