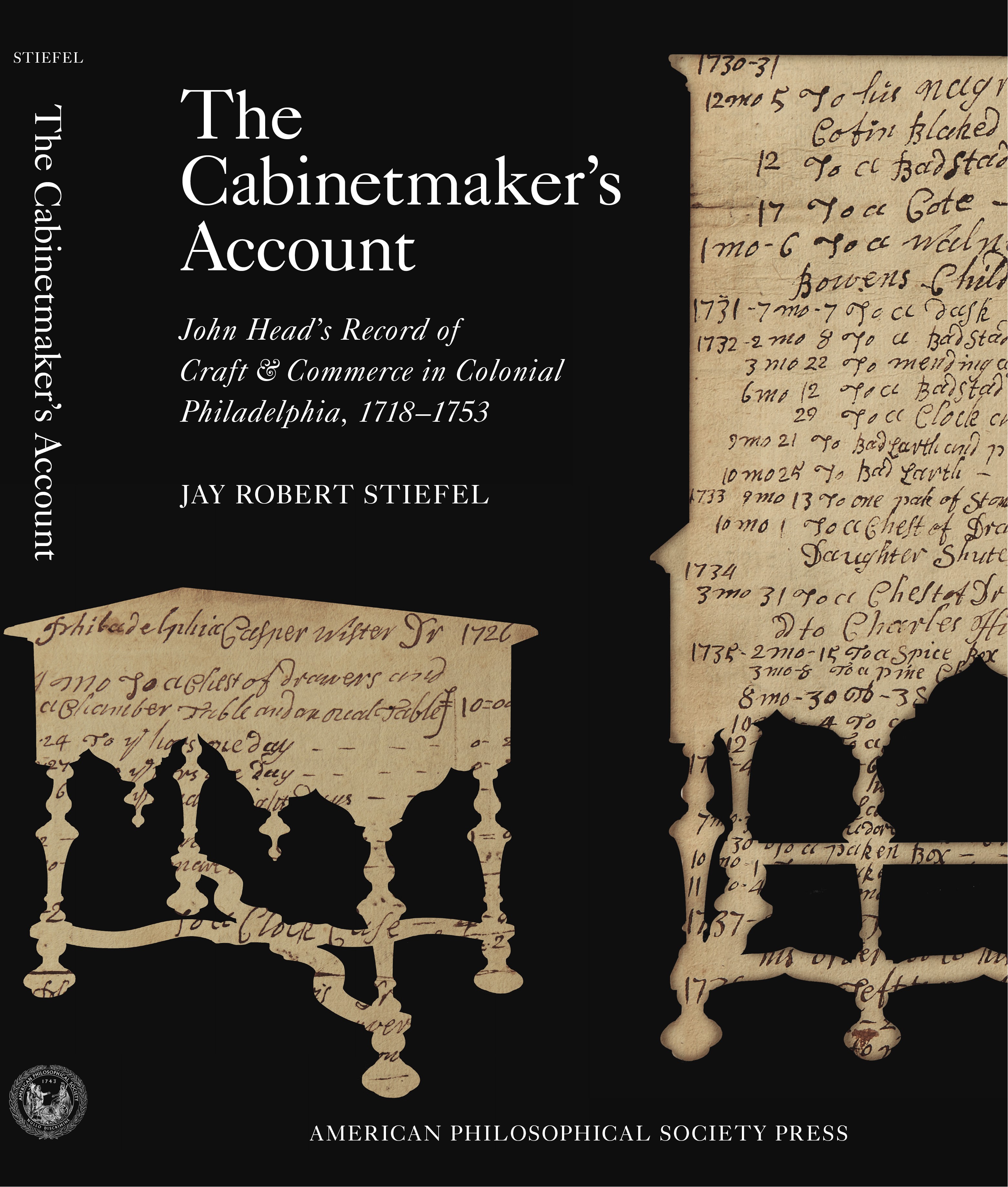 On Thursday, 19 September, the Concord Museum will host a discussion with Jay Robert Stiefel about
"The Cabinetmaker's Account,"
on the life and work of joiner John Head (1688-1754).
Head emigrated from Britain to America, and
his Philadelphia account book
is the earliest and most complete to have survived from any cabinetmaker working in the British Empire on either side of the Atlantic.
Stiefel researched that document for nearly twenty years, and a few months ago the American Philosophical Society published his findings in
large-format, profusely-illustrated volume in its Memoirs series
.
Head's business reflects commerce with early Philadelphia's entire crafts community: "shopkeeping, cabinetmaking, chairmaking, clockmaking, glazing, metalworking, needleworking, property development, agriculture, botany, livestock, transport, foodstuffs, drink, hardware, fabrics, furnishings, household wares, clothing, building materials, and export trade." Stiefel's book also serves as a door into 18th-century Philadelphia, its material culture, and the social interactions among that era's artisans and merchants.
On this evening, Stiefel will be in conversation with Gerald Ward, the Senior Consulting Curator and the Katharine Lane Weems Senior Curator of American Decorative Arts and Sculpture Emeritus at the Museum of Fine Arts, Boston.
This event will take place from 7:00 to 8:00 P.M. It is free, but
advanced registration is required
. Copies of
The Cabinetmaker's Account
will be available for purchase and signing.