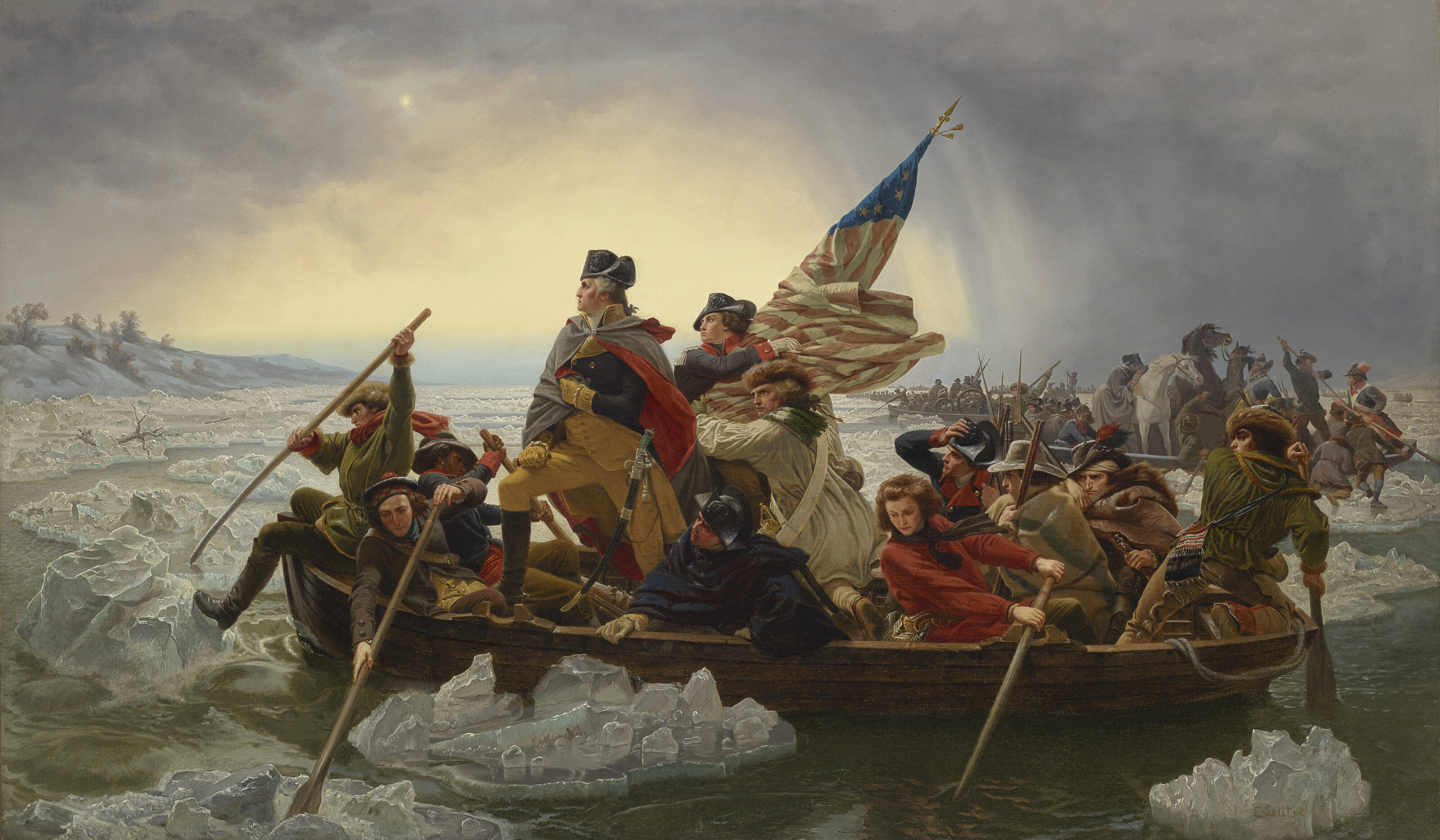 On 12 May, you'll have the opportunity to buy
Washington Crossing the Delaware
as painted by Emanuel Leutze through the Christie's auction house.
Of course, the picture could cost north of $15 million.
Leutze made three versions of his most famous painting, virtually identical images but at different sizes.
The earliest, created in 1849, hung in a German museum until it was destroyed during World War II, according to a
précis on the Smithsonian Magazine website
.
Leutze also painted a monumental version twenty-one feet wide, and that's now on display at the Metropolitan Museum of Art in New York.
Around the same time he created a six-foot-wide version, sending it to an American art dealer and engraving publisher. That's the canvas on sale this month.
In 1973 an anonymous collector bought that painting for $260,000 and loaned it to the White House for display through the Bicentennial. In 2014 Mary Burrichter and Bob Kierlin, a hardware-store magnate, bought the painting for an unknown sum and hung it at the Minnesota Marine Art Museum, which they founded.
And now it can be yours.